Embarking on a backpacking adventure with your four-legged friend by your side can be an incredibly rewarding experience. Not only does it deepen the bond between you and your furry friend, but it also allows you both to explore the wonders of nature together. In this blog post, we'll unveil the top five backpacking trails around the world that are ideal for hiking with your beloved canine companion. So pack your backpacks, leash up your dog, and get ready for some unforgettable adventures while you hike with your dog!
Appalachian Trail, Eastern United States: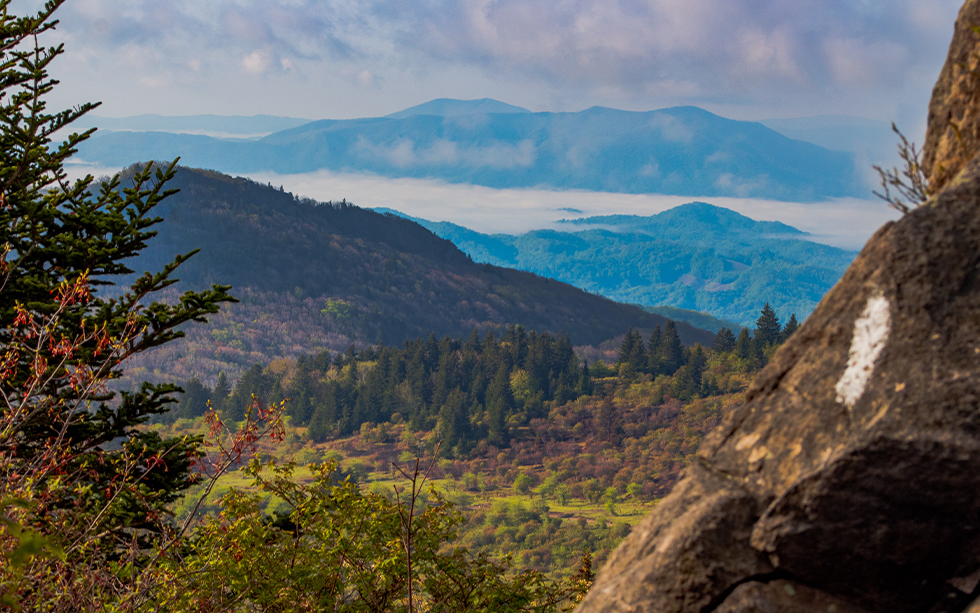 The iconic Appalachian Trail, stretching over 2,180 miles from Georgia to Maine, offers numerous dog-friendly sections that are perfect for backpacking. With its diverse landscapes, stunning vistas, and well-maintained trails, this trail provides endless opportunities for you and your pup to explore the beauty of the Eastern United States. Just ensure you adhere to park regulations, keep your dog on a leash, and respect the wildlife.
Pacific Crest Trail, West Coast, United States: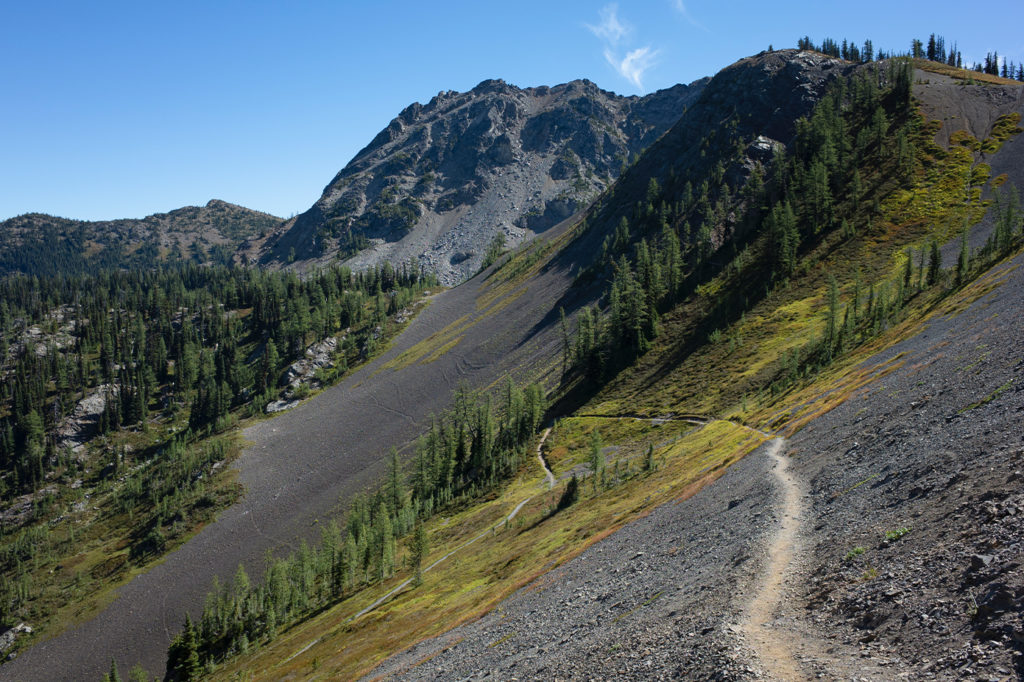 For those seeking a more challenging and picturesque adventure, the Pacific Crest Trail (PCT) is a remarkable choice. Spanning over 2,650 miles from Mexico to Canada, the PCT offers dog-friendly sections, particularly in Oregon and Washington. The trail winds through towering mountains, vast deserts, and lush forests, providing breathtaking views along the way. Remember to check trail conditions and restrictions before embarking on this epic journey with your furry friend.
West Highland Way, Scotland: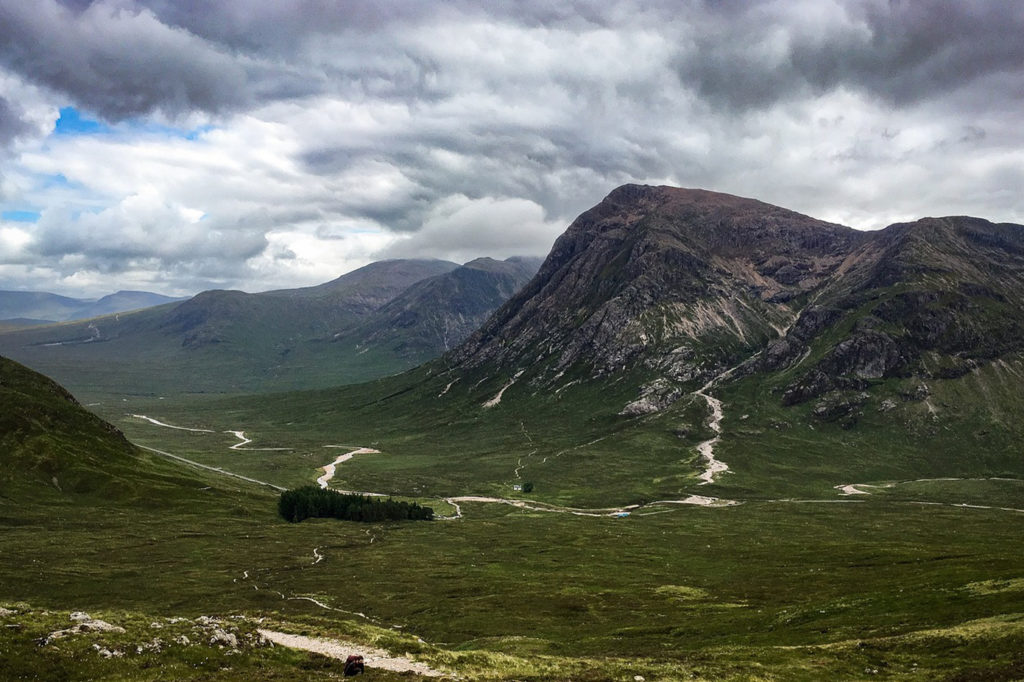 Escape to the rugged beauty of the Scottish Highlands with your adventurous canine on the West Highland Way. This 96-mile trail takes you through diverse landscapes, from rolling hills to deep glens, picturesque lochs, and ancient forests. The route passes through dog-friendly villages where you can rest, refuel, and let your furry friend socialize. Be prepared for changeable weather conditions and keep your pup on a leash to protect local wildlife.
Laugavegur Trail, Iceland: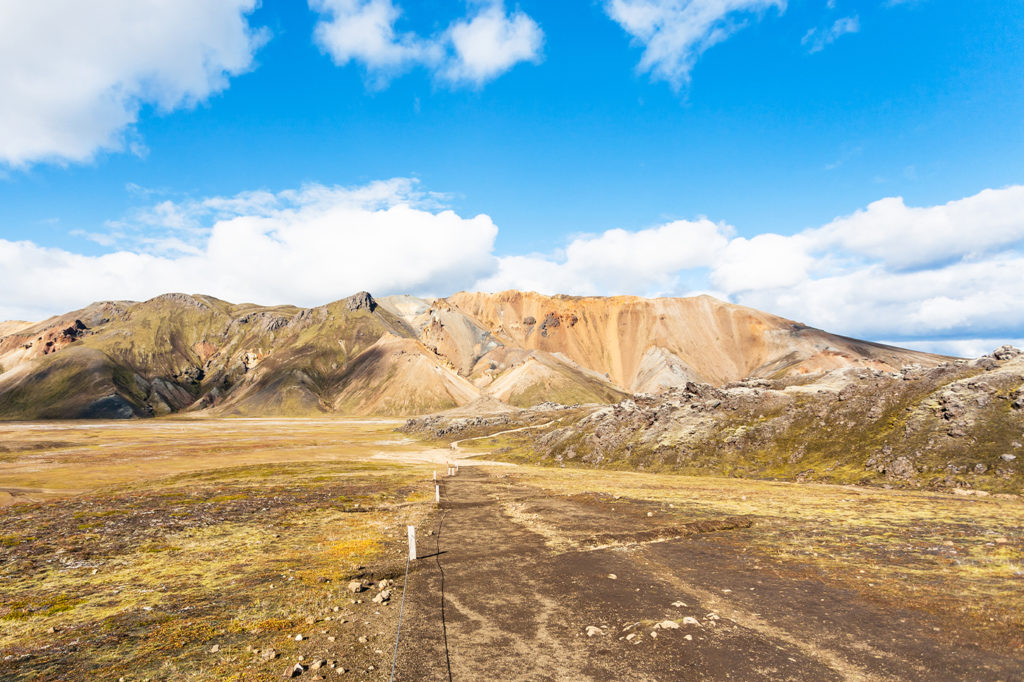 Iceland's Laugavegur Trail offers a truly unique and awe-inspiring hike with your dog. This 34-mile trail showcases the stunning landscapes of Iceland, including black sand deserts, vibrant green valleys, colorful mountains, and hot springs. Hiking with your dog in Iceland requires extra precautions, such as ensuring their paws are protected from sharp volcanic rocks and checking trail conditions beforehand. Additionally, adhere to local regulations and keep your pup leashed to respect the fragile ecosystem.
Overland Track, Tasmania, Australia: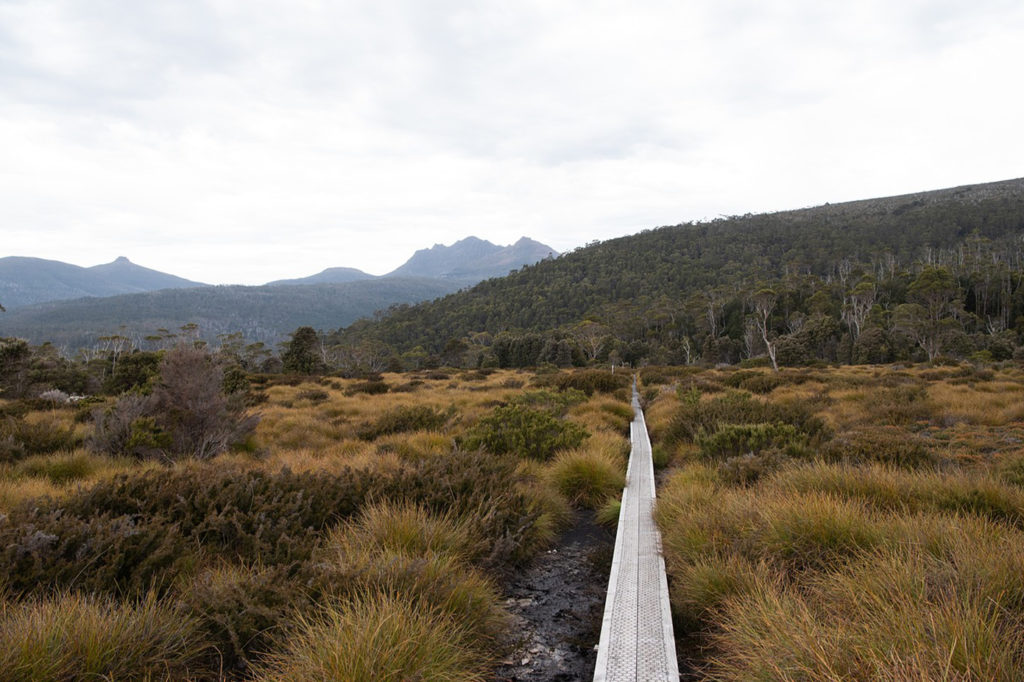 Immerse yourself in the untamed beauty of the Australian wilderness by exploring the Overland Track in Tasmania with your canine companion. This 40-mile trail winds through ancient rainforests, alpine moors, and glacial valleys, offering breathtaking views of majestic mountains and pristine lakes. To protect the fragile environment and wildlife, dogs are allowed only on a limited section of the trail. Plan ahead, obtain the necessary permits, and be a responsible hiker by packing out waste and keeping your pup leashed at all times.
Going on a backpacking adventure with your furry friend or hike with your dog is a remarkable way to strengthen your bond while immersing yourselves in the wonders of nature. The trails mentioned above offer awe-inspiring landscapes, diverse terrains, and unique experiences that will create lasting memories. Remember to prepare adequately, respect the environment, follow trail regulations, and prioritize your dog's safety and comfort throughout the journey. So lace up your boots, grab your dog's leash, and embark on these pawsome backpacking trails that will leave you and your canine companion wagging with joy!
If you liked this article, we recommend checking out our picks for the best dog-friendly National Parks in the United States